5.9L 12V HX35W Turbocharger for 1996-1998 Ram - Auto Trans-Price Includes Core Charge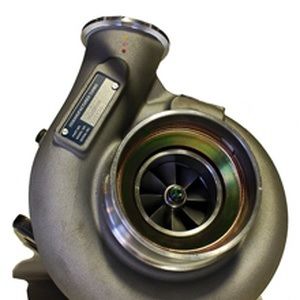 5.9L 12V HX35W Turbocharger for 1996-1998 Ram - Auto Trans-Price Includes Core Charge
5.9L 12V HX35W Turbocharger for 1996-1998
3526739R, 3802302, 3802146, 3528771, 3802147, 3802148 - See more at: https://areadieselservice.com/diesel-power-products/product/70-4000/#sthash.r40ovVgV.dpuf
Ram
Replaces P/N's:3539369R, 3534919, 3802992, 3802678, 3539370, 3538414, 3802841

3526739R, 3802302, 3802146, 3528771, 3802147, 3802148 - See more at: https://areadieselservice.com/diesel-power-products/product/70-4000/#sthash.r40ovVgV.dpuf
*

This product Includes an additional CORE CHARGE of $200.00
CORE RETURN POLICY
1. A core credit will be issued when a core is presented and turned in; provided the core meets
Turbodaves.com or manufacture's core acceptance/return policy standards.
2. We reserve the right to refuse to exchange at the flat price any core unit received for the
following conditions:
a. Core is not in an "as removed from engine condition".
b. Damage from improper removal methods.
c. Damage from fire, wreck or water.
d. Damage from improper packing and shipping.
e. Cannibalization of units. (Cannibalizing the rebuildable parts and substituting
scrap parts for exchange purposes.)
f. Disassembled cores or reassembled cores.
g. A conversion charge may be applicable, if the core returned is not like-forlike.
3. In the event no core is presented at the time of purchase, a core charge will be invoiced (if
the item being purchased is sold as an exchange unit).
4. All core charges must be paid (or an acceptable core returned) within thirty (30) days.
5. Core credit will be equal to the amount charged on the original invoice for an acceptable
core.
6. Acceptable cores may be returned up to one year from date of original sales invoice for full
credit.
7. In order for core credit to be issued in a timely manner, customers should supply a copy of
the Turbodaves invoice/packing slip with the returned core.
2007 - 2010 F-Series
Note: Low Pressure Turbocharger Only. Complete Assembly → 70-1006
**Replaces P/N's: 177100, 479523, 4307201R1, 179523, 1848301C1, 8C3Z6K682A, 8C3Z6K682AARM
- See more at: https://areadieselservice.com/diesel-power-products/product/70-1008/#sthash.r36VzIaJ.dpuf
2007 - 2010 F-Series
Note: Low Pressure Turbocharger Only. Complete Assembly → 70-1006
**Replaces P/N's: 177100, 479523, 4307201R1, 179523, 1848301C1, 8C3Z6K682A, 8C3Z6K682AARM
- See more at: https://areadieselservice.com/diesel-power-products/product/70-1008/#sthash.r36VzIaJ.dpuf